NoSlowChild With Us!
Amy designed this special service for traveling children.
We know how amazing and talented your child is, and how you want the very best European experience for him in his limited time away from math enrichment classes, private baseball tutoring, and his ongoing commitment to solving world hunger. An intensive family vacation with NoSlowChild Tours will broaden his horizons, challenge his intellect, and give him that much-needed edge for when the time comes for those college admission essays.
As an extra-special feature, parents receive complimentary bar vouchers at each destination.
Do not confuse us with our unreliable competitors "SlowNoChild Tours" - we are the only authentic child touring company! In 2007, NoSlowChild Tours received the coveted BRAT award (Best Rated Activity Tour).
Day 1: Arrival in Paris.
Children whisked away by our team of experienced guides for a full afternoon of exploring Ile de la Cite, a detailed analysis of the under-appreciated minor artworks in the Louvre, and a romp up the stairs of the Eiffel Tower.
Parents explore the hotel bar.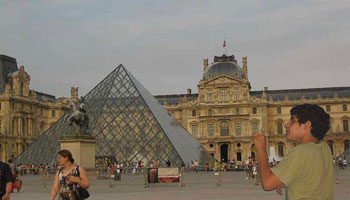 Day 2: Day in Paris.
After spending a few early-morning hours in a top-notch patisserie learning the secrets of producing the perfect croissant, our group of intrepid youngsters hit the streets! No tame open-top bus, Segway or top-down Citroen 2CV tour for them - these kids will be using their engineering skills to devise self-propelling personal transportation devices. After covering the route of the Marathon de Paris, the group will gather for an intensive workshop to discuss Sartre's work "Essays in Existentialism".
Parents explore the hotel bar.
Day 3: Fly to Rome!
Your child will meet with experts in ancient history at the Roman Forum, and spend an exciting afternoon using his Latin as he translates the inscriptions lovingly carved centuries before. Afterward, he and his newfound friends and contacts will relax with a special accelerated tour of the wonders of the Vatican Museum that will get them to the Sistine Chapel in just minutes. We have a unique evening planned at the Cat Sanctuary at Largo Argentina, where the group will perform social action with rubber gloves and scoopers.
Parents explore the hotel bar.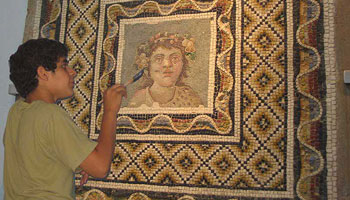 Day 4: Day Trip to the Seaside!
Even these driven and talented children need to play, and so we have a leisurely day trip planned to the charming Cinque Terre. After our pre-dawn departure, we'll speedily hike the fabled trails, and return in time for a midnight snack.
Parents explore the hotel bar.
Day 5: On to London!
We'll have a fun-filled day at the British Museum, where docents will tailor their talks to your child's private-school application essays. We'll have time for instruction in the finer points of cricket at a members-only club, and then wind down with some modern opera at the Royal Opera House.
Parents explore the hotel bar.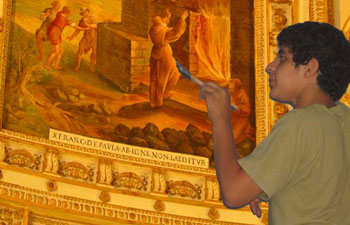 Day 6: We Tearfully Say Good-Bye!
All good things must come to an end, and this special time in your child's life is no exception. We'll say our tearful goodbyes, file our new contact's names in our PDA's, and head home!
Parents explore the airport bar.
Click to sign up for this service!!