AlmostItaly
Come on Slow Travel's AlmostItaly Tour!
The Big Three in 15 Fabulously slow days, all without the Fuss and Bother of a Passport!
You've heard you can't get a decent plate of spaghetti and meatballs in Rome? No more -- we bring our own food with us to fabulous Rome, New York! And your sister-in-law told you she couldn't get a cab in Venice? We'll solve that problem by ending our tour for two hours at the fabulous Venetian Resort in fabulous Las Vegas!
Our guide is the fabulous Olive, who won't let authenticity get in the way of showing you a real good time!
Here is our Sample Itinerary (Subject to change!).
Days 1-2 - Arrival
We take advantage of great deals on flights by playing "Airline Roulette" as we put our group on Standby for our flight. Free life preservers and oxygen masks. Plenty of time to enjoy that exotic airport dining!
Days 2 - 6 - Rome, New York!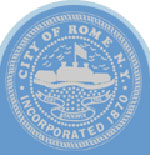 When we arrive in fabulous Rome New York, we will board our fleet of luxury vintage red, white, and green Pintos for an awe-inspiring night-time view of Cabe Spinazolli's rock garden, embellished with genuine fabulous Roman rocks.
And close by -- the Rome McDonald's! No problem getting ice for your Coke here!
Overnight at the charming Vista della Fogna B&B. Olive will make sure you are stuffed to the gills with your choice of authentic spaghetti and meatballs; or twice-cooked pasta, made extra-creamy the way you like it! As a Slow Traveler, you'll have plenty of free time to soak up all the sights, so make sure you read up all about fascinating Rome!
There's a hidden treasure behind every tree for the intrepid Slow Traveler, isn't there?
Days 7 - 10 - Shopping in Rome!
Our fleet of Pintos will take us on another fabulous tour, this time to visit one of Olive's closely-guarded secrets -- shopping for Italian fashion finds at the St. Ignatious rummage sale! Stock up on some real Roman clothing, and no one will mistake you for a tourist!
We'll spend hour after hour seeing some ancient Roman sights during a slideshow in the comfort of our hotel lobby.
And still more free time to explore every nook and cranny of Rome! Since this is a Slow Travel Tour, we'll have a second, third, and fourth exciting night at the Vista della Fogna. Just smell that Roman fogna! And since you enjoyed Olive's pasta so much, she'll make sure you can have it again every night!
Days 11 - 14 - Florence, South Carolina!
We again hit the road as we head toward fabulous Florence, South Carolina!

To make sure you can experience the relaxed, step-back-in-time atmosphere of Florence, you'll stroll miles and miles down the scenic highways and byways. We'll also explore the wonders of Florence in style, as our drivers take care to let us Ooh and Ahh from the car windows as we follow ancient paths to the Wal-Mart, where we will have plenty of time to stock up on local crafts.
Make sure to save time to relax in the charming cafe with another icy Coke while you share your discoveries with fellow Slow Travelers.
While in Florence, Olive will demonstrate some characteristic Florentine cooking tips with us -- perhaps her famous and fabulous pesci dalle pozze sporche.
Perhaps we can just manage a daytrip to the nearby Back Swamp for some natural beauty. That view will be something to treasure forever, won't it! We'll stay at the luxurous Materasso Rotto Resort, in a very convenient location just off the expressway.
Day 15 - Venice, Nevada!
Finally, our most fabulous destination of the AlmostItaly Tour! We'll be visiting the amazing Venice, Nevada.

No problem getting a taxi here, drive right up to the Lagoon! And since we also want to save you money as a Slow Traveler, you won't need to bother even getting out of the Pinto at the Venetian Resort - we'll just drive slowly by! Get those cameras and video cameras ready as we return again and again so you shutterbugs can get your fill!
We'll say a sad goodbye to Olive, our wonderful drivers, and all those great folks we've gotten to know so well on our tour. They've almost become family by now, haven't they?
Till we meet again in AlmostItaly!
Click to sign up for this tour!!