Slow Travel Airlines - Pricing Options
Pricing options for the cheap bastard all the way to the rich snob
Ultra Ultra Economy Class
** See optional Meal Plan
UUEC A: Build your own seat (15 inches at widest point), using your own parts
UUEC B: Build your own seat (15 inches at widest point), using our parts
UUEC C: Seat Supplied, 15 inches
UUEC D: Seat Supplied, 16 inches
UUEC E: Seat Supplied, 16.2 inches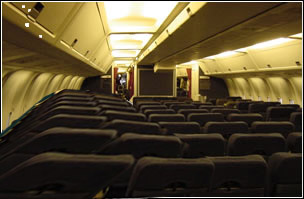 No aisles so you don't have to worry about your seat mate climbing over you
Ultra Economy Class
** See optional Meal Plan
UEC A: Seat Supplied, 16.2 inches--No Recline Zone
UEC B: Seat Supplied, 16.2 inches--Only Reclining Zone
UEC C: Seat Supplied, 16.2 inches--Only Reclining Zone, Tuna-free Zone
UEC D: Seat Supplied, 16.2 inches--Only Reclining Zone, Pecorino-Free or Epoisses-Free Zone (Italy and France flights only)

Superior Economy Class
** See optional Meal Plan
SEC A: Intimate Stacking Bunks (12 per stack) instead of seats. Lower six tiers
SEC B: Intimate Stacking Bunks (12 per stack) instead of seats. Upper six tiers
SEC C: Regular Stacking Bunks (6 per stack) instead of seats. Lower three tiers
SEC D: Regular Stacking Bunks (6 per stack) instead of seats. Upper three tiers
SEC E: Childfree Zone--Your choice of seat zones or stacking bunks
Business Class
** See optional Meal Plan
BC A: Have yourself shrink-wrapped at one of our handy Personal Containment Stations in the departure lounge.
First Class
** See optional Meal Plan


FC A: Highest-cost seat in the row - may have seatmates shrink-wrapped.
FC B: Highest cost seat in the section - may have everyone else shrink-wrapped.

Premiere Class
** See optional Meal Plan


PC A: Private Flight.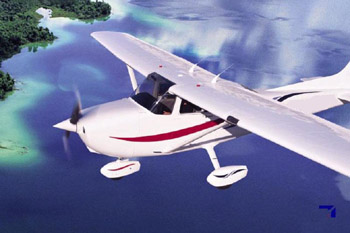 Play your cards right and maybe the pilot will let you land the plane

Optional Meal Plans
OMP Ultra Ultra Economy: No food or water. Arrive in perfect health! (According to SlowAir scientists, the best solution for problematic jet lag)
OMP Ultra Economy: two peanuts, one sip of water
OMP Superior Economy:three peanuts (honey coated!), two sips of water
OMP Business Class: a generous slice of bread wrapped around our signature meat product, dixie cup of water
OMP First Class: Our signature meat product, lavishly garnished with iceberg lettuce inside a generous slice of bread.
OMP Premiere Class: Whatever you want, cheerfully served by our attentive staff.
SlowAir passengers are also permitted to bring selected foodstuffs on board, as long as they comply with FAA regulations and cumulatively do not add up to more than 6 Weight Watchers points. Prohibited: sushi, tofu, Chicken McNuggets, wheatgrass, lime jello, bagels that are not dense enough and too "breadlike," watermelon, cooked cabbage, pit barbecue, kimchee, rozhinkes mit mandeln, and Coke Zero.

Pricing
SlowAir offers 57 different pricing options. In order to determine which options are offered, customers must first fill out our simple, 10 page profile questionnaire. Questionnaires are then analyzed by SlowAir trained psychologists, who place customers in any one of 33 generalized Personal Profile Categories. The SlowAir pricing department, comprising 3,278 mid-level executives, meets daily via teleconference to determine which Personal Profile Categories will receive which rates. Rates are subject to change at the whim of anyone in the SlowAir organization. 2% discount for booking online.