Slow Travel Tours -
Depression

Recession Trip Planning Services (New 2009)!

During these hard economic times, we're starting a new depressionrecession-proof trip planning service ... low-cost tours, cheap rentals and hotels, cut-rate services to help you save money. For those of you who didn't have money in the stock market or with Bernie Madoff, don't forget our various and expensive services offered below!
Slow Travel Tours, Villas, Services and Airlines!
Tours!! Do you want to travel in Europe, but don't have the time to research and plan everything? We do that for you! Sign up for one of our tours below and have the "trip of a lifetime"!!!!
Villas!! Are you looking for the perfect vacation rental? Yes? Then you have come to the right place. We are the experts on vacation rentals in Europe and worldwide. Rent a villa from us and have the "trip of a lifetime"!!
Services!! Too lazy to do the research yourself or "don't have the time"? We offer trip planning and other services so you can have "trip of a lifetime".
Airlines!! Want to arrive in the style of travel to which you're accustomed, time to travel with SlowAir. Book one of our flighs and you can have the "trip of a lifetime"!!
Our clients love us!! Read our customer feedback!!
Depression

Recession Trip Planning Services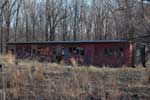 Lose all your money in the market? Some ponzi man run off with your life savings? Watching your hard-earned savings dwindle? Still living on the edge with credit card debt? Fearing a trip overseas isn't in the cards for you? Then our Trip Planning Services are what you need! We have the locations, tours and travel tips that will stretch your hard-earned pennies to the extreme! DepressionRecession Trip Planning Services.
Slow Travel Tours
Slow Travel Villas, etc.*
Your home away from home! From a vine covered cottage in the Cotswolds to a fabulous apartment in Rome, we have it all! Starting in April 2006, we offer Villas, mansions, châteaux, manor houses, castles. Villa American Style™ available!
Look at our villas, etc!
Slow Travel Services
Let us help you on your trip! Starting in April 2007, we are offering services to help you have the BEST trip ever. We provide cars that only do Slow Travel, we give your pet their own European vacation, we make sure that your child has the perfect trip, provide GTG entertainment with the Slow Chicks, and offer trip planning help.
Look at the services we offer!
SlowAir
Let us get you there, like you expect, slowly! A new airline from the fine folks behind SlowTrav. After years of experience listening to you, the Slow public, we have decided to finally give you what you want--an airline devoted to how you really want to travel. Our fleet of modern aircraft was hand-picked from overflow sales from Aeroflot, TWA hand-me-downs, and the Alitalia shop on e-bay. Take advantage of our 1st partnership/codeshare with Air Padania!
Look at the amenities we offer!
Who Are We???
We at Slow Travel Tours have been running the popular Slow Travel community since June 2001. During that time we have helped people plan and book their independent trips to Italy and the rest of Europe. We have read thousands of hotel and vacation rental reviews. We know what travelers want before they even know what they want!! Our motto says it all: We "guarantee" it!!
Why Should We Book With You???
Because we know how you should travel! Believe me - we know!! We have read over a million posts on the message board - we have even answered some of them. We have been to Europe a couple of times ourselves! Some of us speak a bit of Italian and French! The moderators of the Slow Travel message board are proud to help you have the best trip to Europe - using our tours, villa rentals and travel services!
* Slow Travel Villas, Mansions, Chateaux, Manors, Castles, Cottages, Apartments.